After a busy day on the slopes in Snowmass or another one of Aspen's many ski locations, you will gladly invest some time to unwind or get a massage in one of the many spas around. As a matter of fact, there are many individuals who come to Aspen solely because they appreciate the spa experiences in the alpine environment with top-level treatment rooms and relaxation options.
The area is rich in various spa services, including a day spa or luxury spa, and practically whatever you're looking for is on the spa menu. Whether you're in Aspen for the winter or summer, it is always a good idea to devote some time to yourself and check out the spas near the area.
If you truly wish to make the most of any Aspen spa, you have to consider efficient transport. Some of the top Snowmass spa options may be a certain distance away from your hotel or accommodation. This is where the Aspen limo service of Snowflake Limousine comes into play. We offer you peace of mind about transportation and full comfort with our fleet of luxury vehicles.
The service we provide in Aspen fully caters to the needs of our clients, who want to have a good time.
Our goal is to provide convenient means of transport in the area, all the while mixing punctuality and a professional attitude to create even better memories of your stay in Aspen.
Our offer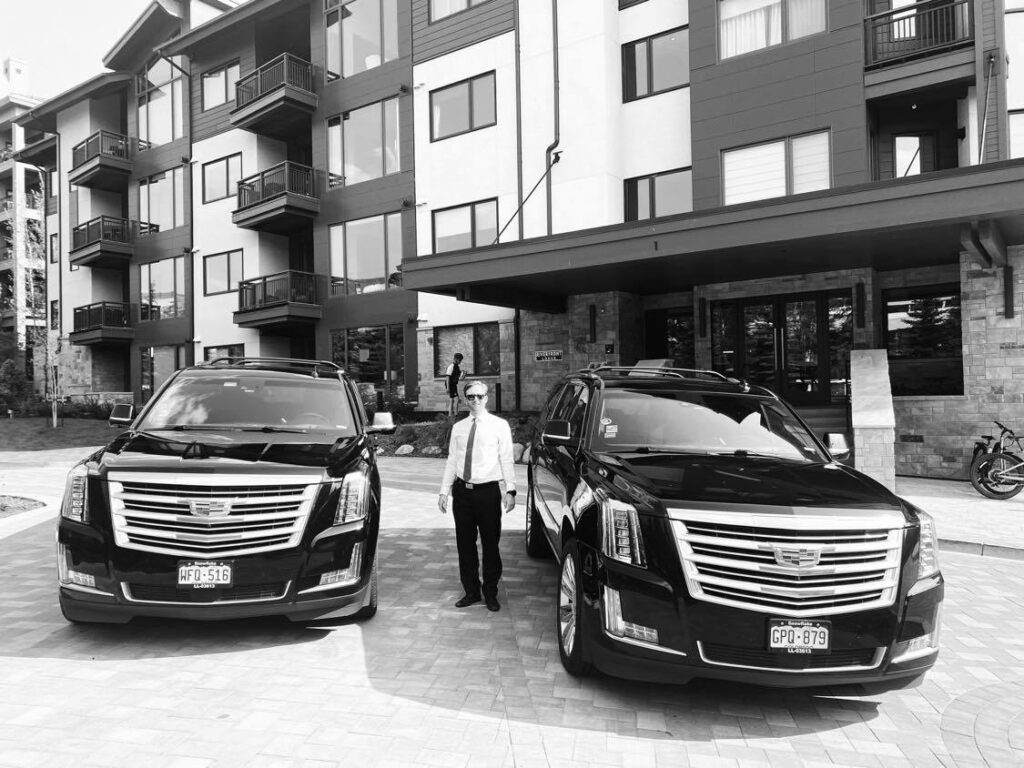 At Snowflake Limousine we provide a fleet of luxury vehicles and SUVs ready to take you and a group of friends anywhere you want to go. We do so with punctuality in mind, taking away the stress of having to drive yourself and worry about things like parking and traffic. We cover all of the areas around Aspen. If it is spa facilities you are after, we have full knowledge of all the major ones in the area and beyond. We can accommodate a single person or a group, including space for luggage.
We know that visitors to Aspen and Snowmass want to make the most of their time here. That is why we are always on time, able to pick you up early and drop you off where you want to be without delay. We provide an easy booking procedure and a reliable service that can make anyone's stay that much more pleasant.
Best day spa in aspen co?
Pamper yourself in one of the top-tier day spas in Aspen:
Remède Spa – this spa sanctuary within the St. Regis hotel presents a serene setting with many services that cater to the mind, body, and spirit.
Lupine Spa-Viewline Resort – discover an array of spa and massage services to relieve stress and feel restored.
The Spa at Viceroy – the ideal stop for those that cherish the Roaring Fork Valley's native heritage. The spa offers signature rituals, such as the famous Ute Dance Festival.
Auberge Spa – this intimate space is centered around natural healing practices and traditions. Well-known for its treatments that incorporate natural oils, minerals, and botanicals native to the area.
The Nature Healing Arts – a Zen spot surrounded by a peaceful garden. Discover yoga classes, a tea room, and ayurvedic spa treatments.
Aspen Alps Spa – this spa has everything a visitor would ever want from their spa venue – massage, saunas, steam rooms, etc.
Best spas in Aspen and surrounding areas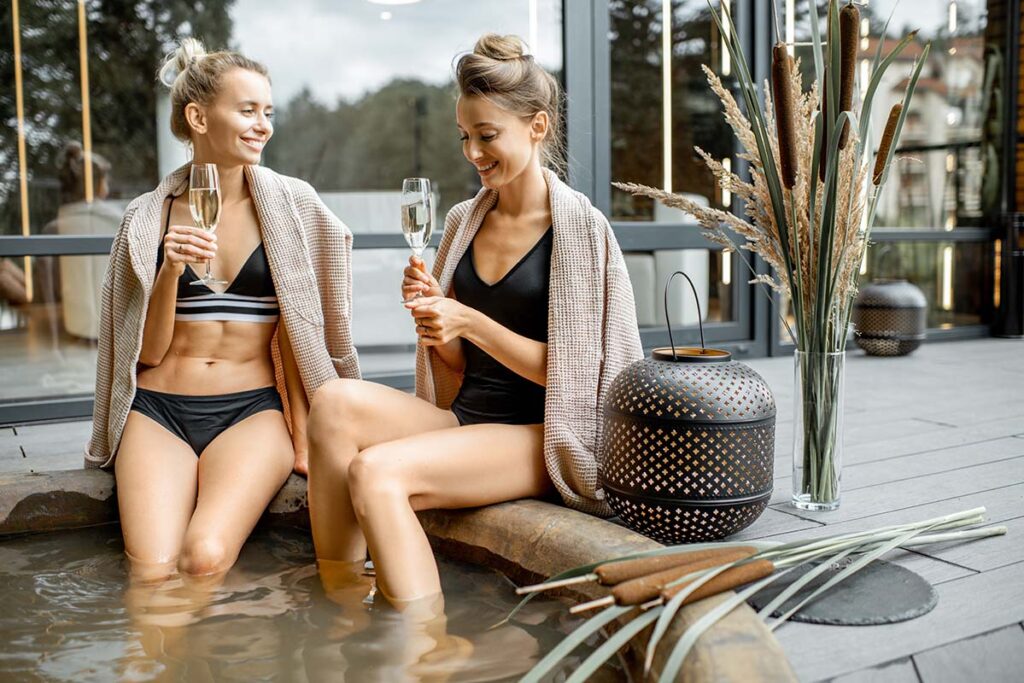 If you want to pamper yourself after an exhausting day hiking or skiing, here are some of the top spa treatments in Aspen.
O2 Aspen
This full-service spa also combines a yoga and pilates studio, as well as an apparel store. This is the place to be if you are looking for a custom massage or personal training in fitness. There are many options on the message menu, including mama prenatal massage, lymphatic cleanse, Himalayan hot stone massage, and athletic stretch for those times you want to refresh your body after a long day on the slopes. But it is not just the traditional massage you can consider here. There are enhancements available, such as Arnica oil, Lavender oil, and CBD oil. O2 is without a doubt one of the best wellness places in Aspen. And on top of that, it also offers glow facials as part of beauty service in the area, along with lash lifts and lash tinting. You can schedule an appointment at your convenience.
True Nature Healing Arts
Located about 30 miles east of Aspen, True Nature Healing Arts is part of the town of Carbondale, Colorado. However, the trip is more than worth it if you are looking for meditation and yoga classes. In addition, there is a rich menu of spa treatments that can soothe aching muscles and melt your stress away. There is the 'True Massage' treatment, which is basically a 60 or 90-minute long massage that is fully tailored to your needs. Customers report feeling super relaxed afterward, giving the spa quite a good reputation. There are also Prenatal, Shiatsu, and Hot Stone massages, Myofascial Release, and Reiki. Additional services, like sound healing, reflexology craniosacral therapy, and hot oil scalp massage are also available. If you visit here for an entire afternoon, you can take advantage of a package deal that features ritual baths, body scrubs, massages, and facials for a more fulfilling spa visit.
You can find True Nature Healing arts at 100 N 3rd St, Carbondale, CO 81623, for bookings call (970) 963 9900.
Heaven on Earth
This day spa in downtown Aspen is known for providing clients with a full spa menu and a zen-like experience. The owner, Pila, has earned the reputation of a great massage therapist and esthetician. Pila combines the modalities of Western massage, Japan, Thailand, and Hawaii for a refined experience. The available spa services feature micro-needling, facial, dermaplanning, and massage therapy. There are packages available as well – the From Head to Toe 50-minute long massage, 30-minute foot massage, and oxygen facial that lasts for about 40 minutes. There are also skincare treatments available, such as skin wrap and skin scrub. They can nourish and aid in the hydration of the skin which is very helpful high in the mountain where the air is dry.
Heaven on Earth spa is situated on 205 S Mill St #223, Aspen, CO 81611 and you can call (970) 925-2278.
Remède Spa at the St. Regis hotel
The Remede spa at St Regis Aspen is among the best of the best wellness experiences you can give yourself in regards to a sauna, skin care, or any other treatment you can get during a day at the spa. This is the place to be for a luxurious full-service spa. It spans over 15,000 square feet and features a fitness center with soothing water features. Guests of the spa have full access to the facilities, in addition to the locker room area. There are state-of-the-art features, such as a confluence waterfall pool, oxygen lounge, hot tubs, steam caves, and cold plunges. It is the ideal spa for getting invigorating body treatments; a true oasis located inside the hotel.
Address: The St. Regis Aspen, 315 E Dean St, Aspen, CO 81611, (970) 429 9650.
Viceroy Snowmass spa
The Viceroy spa is one of the perfect places to experience the healing power of various treatments. Facials, thermal body wraps exfoliations, scalp treatments, and traditional massages are all available within the hotel spa. People are particularly interested in this spa not just for its beauty treatments, but also for its signature rituals that draw inspiration from ancient Asian, Nordic, and Ute cultures and traditions. One popular ritual is the Ute Sun Dance which begins around mid-summer each year. It features a soak in hot salts, then healing hands and foot treatment, followed by a body wrap with red clay. It is a one-of-a-kind high-altitude experience that Aspen offers.
Address: 130 Wood Rd, Snowmass Village, CO 81615, (970) 923 8000
Auberge Spa at Hotel Jerome
Yarrow is a small and intimate boutique spa at Hotel Jerome, with a nice offering of salt stone massages, therapeutic massages, plus antioxidant treatments to rejuvenate yourself. Among them is the famous sports massage for muscle recovery and relief. It is a truly unique way to restore your body's strength after a day of hiking or skiing. This spa is known for its natural elements and botanicals found in the Rocky Mountains. Cancellation is possible within a 24-hour period. The care products used in aromatherapy and other treatments in its relaxation rooms are of the highest quality. Bring home a scented reminder of the mountain and your lovely times at Auberge Spa which you can find at 330 E Main St, Aspen, CO 81611.
Full Circle Beauty Bar
Full Circle Aspen is located in the downtown area and is well-known for its wonderful massage therapies that you can customize. Among the massage treatments on offer here are Thai, Swedish, deep tissue massage, and more. What's also available at the Full Circle Beauty Bar is mobile therapy services. You can rely on a skilled team to come to your hotel, house, condominium, or whatever accommodation you are staying at. They will visit you there in the comfort of your home and provide you with a treatment that is as good as the one you'd get at the spa's facilities.
Their address is 117 S Spring St Suite 101, Aspen, CO 81611.
We are certain you will find this list of Aspen spas very useful and worthy of consideration on your visit. If you ever need some help getting to any of these wonderful venues, don't hesitate to contact Snowflake Limousine for superb means of transport.
Fore more information and tips – check out our guide on the best things to do in Aspen after you're done with your spa visit! We also have a great article about Aspen's history, if you'd like to learn more.