Corporate Event Transportation
Denver, Vail, Aspen, Beaver Creek, Breckenridge, Keystone Colorado
Nothing makes a great first impression on corporate clients like arriving at the designated place with class and distinction. The best way to do that? Hire our outstanding corporate event transportation vehicles.
At Snowflake Limousine, we offer top-of-the-line executive transportation services for international and local businesses.
Have yourself a nice, stress-free trip where your safety is a top priority. We will give you peace of mind knowing that your trip is planned ahead without any traffic concerns.
Our executive transportation is not only convenient and trustworthy but also professional and affordable. You and your partners will feel pampered during your journey.
Book our corporate and group transportation services:
We provide the best private business and corporate transportation in colorado
Why Book Our Corporate and Group Transportation Services
Stress-free experience

Reliable well-organised car service for your corporate transportation needs

Year-round availability

Late-model vehicles (vans, mini buses, SUVs, limos)
Modern amenities like Wi-Fi, Bluetooth radio, etc.

Professional chauffeurs

24-hour support for our transportation service

Free quotes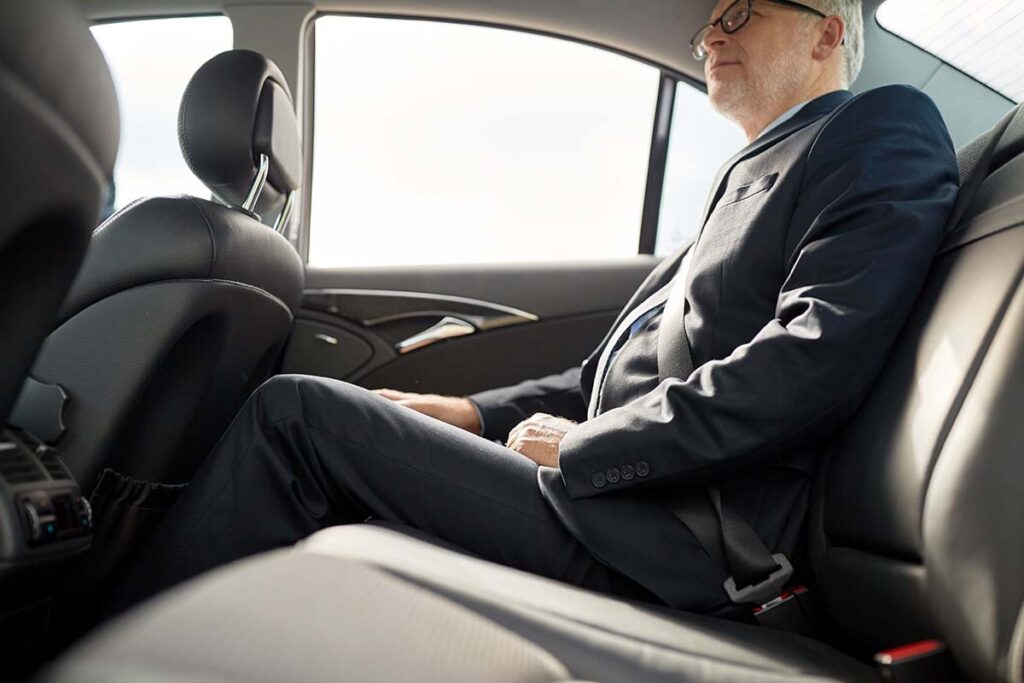 Easy booking of our corporate transportation services
It takes a couple of minutes to arrange for our corporate transportation services. All you have to do is text us with your details or call us and discuss your transportation needs and goals with our staff.
Plus, we will provide you with any information you need for your journey and answer your lingering questions about our group transportation services.
No-obligation quote on group transportation services
Once we arrange all the details, we will give you a quote covering all of the services you want to book with us.
However, if you are unsure you want to proceed with the deal, that's okay. We do not oblige you to hire our limousines if you don't want to.
Professionally trained chauffeurs
All our drivers are professionally trained and vetted for their responsibility, skills, and performance.
We make sure every member of our staff meets our highest criteria for safety and quality. You will be in good hands from the start to the completion of the corporate and ground transportation services.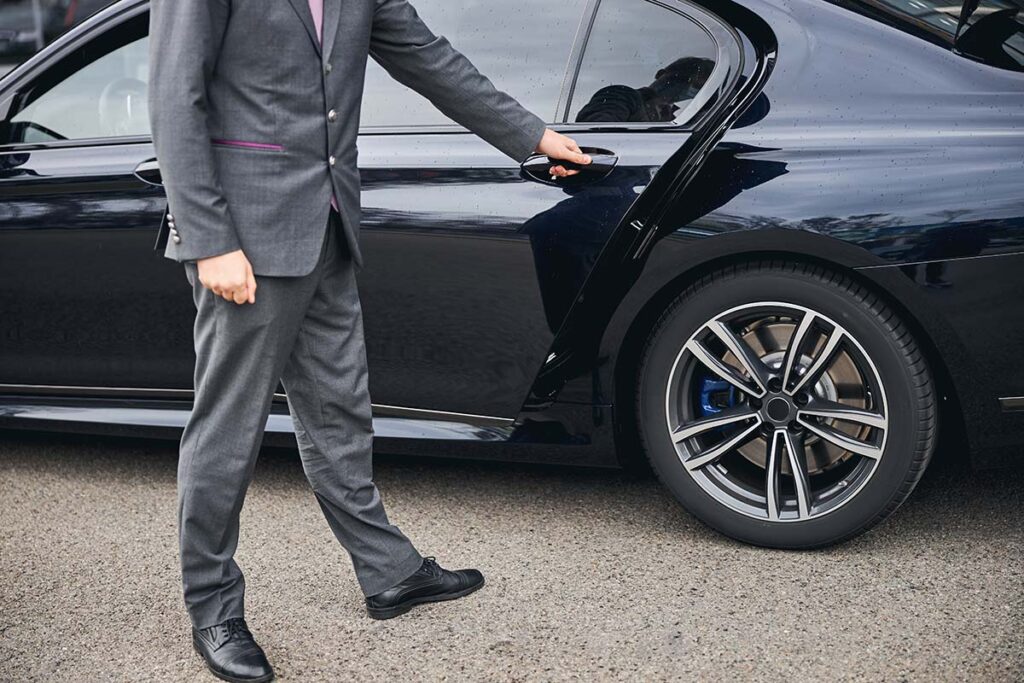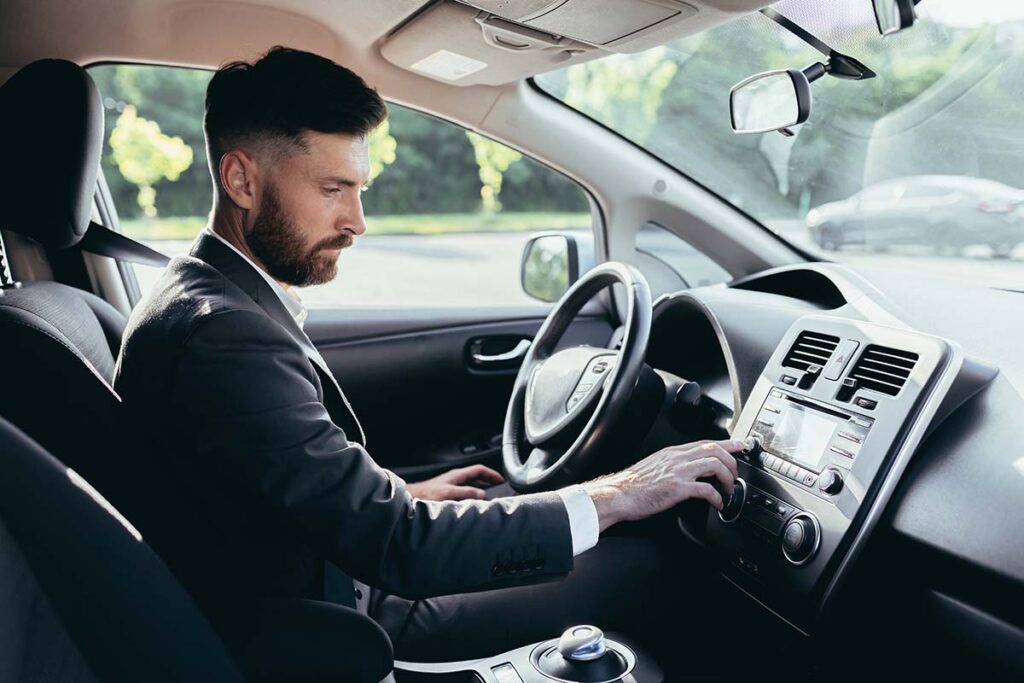 Transportation safety protocols
Regardless of the nature of your visit, we will follow trusted safety practices for all our corporate ground transportation services. It's much better to count on us than to use Uber or other services. We guarantee your total comfort and safe arrival at your destination.
Corporate ground transportation for local businesses
It doesn't matter if you are just visiting Denver or you reside and work in the area, we will be more than happy to drive you around town with our modern and comfortable vehicles.
Airport transfers to and from Denver International Airport
Apart from driving you to the business meetings you have to attend, we can arrange for one of our chauffeurs to come to pick you up from the airport. We can also transport your business group to any place you want.
Our corporate and ground transportation services cover Denver International Airport (DIA), Loveland/Ft. Collings Airport (FNL), Eagle County Airport, and more.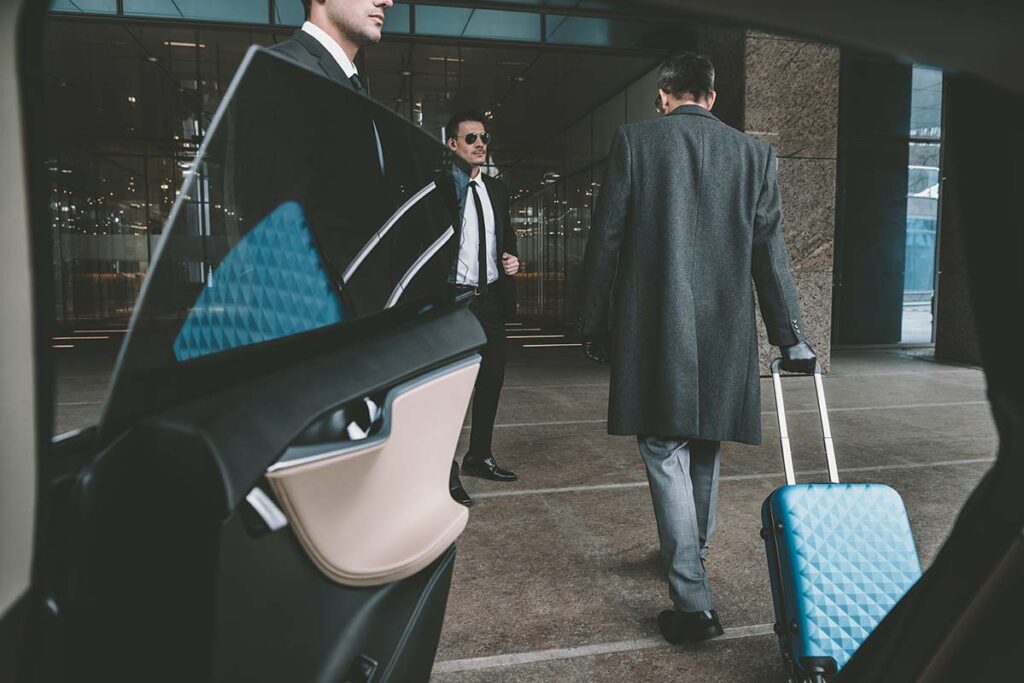 We provide Corporate Transportation Services to and from:
Rocky Mountain Airport (BJC)

Denver International Airport transfers

Loveland/Ft. Collings Airport transportation

Centennial Airport (APA)

Front Range Airport transfer services

Eagle County Airport transportation

Colorado Springs Airport

Private airports
Corporate transportation Denver offers:
Meet & greet service

Point-to-point-transfers

Dine-a-rounds

Large group transportation

Corporate shuttles and executive transportation
Corporate Transportation Services Denver, Vail and nearby areas
Our luxurious vehicles will add a touch of luxury to your corporate events, regardless of the number of people involved.
When you are about to land the biggest deal for your business, the last thing you want to worry about is transportation. Instead, you should focus on nailing your presentation and launching your product.
Has your company hit a milestone so big that you want to celebrate it with special corporate events? You can make your employees feel special by organizing a limo service for them. It's also a great way to show them that you care about their safety.
Business and Corporate Transportation Services to and from:
Rocky Mountain Airport (BJC)

Denver International Airport transfers

Loveland/Ft. Collings Airport transportation

Centennial Airport (APA)

Front Range Airport transfer services

Eagle County Airport transportation

Colorado Springs Airport

Private airports
Large Group Transportation
We are equipped with different types of luxury vehicles, from small to big, and we offer large group transportation around Denver.
When you book with us, you can be sure that all your business partners or guests will be at the desired place at the right time.
Whether you are accompanied by your employees or clients, you can make a great first impression by arriving at the venue in style. Our luxury fleet will make you look more professional and trustworthy.
We also have airport transfer services. Instead of dealing with all the hustle and bustle of the big city, you can arrange for your party to be picked up from the airport and taken to your designated hotel, or straight to the business meetings.
You don't have to stress over traffic jams or unfamiliar roads. Leave the job to our experienced chauffeurs and our executive transportation. 
Special Event Transportation Car Service
In addition to business meetings, we offer limo services for special events and family gatherings. Think weddings, birthdays, proms, bachelor parties, sweet 16 parties, etc. Celebrate your special day in a special way.
Thanks to our exceptional car service, we will provide more comfort and luxury to your special event, making it a night to remember.
Or perhaps you are interested in exploring the ski resorts in the area after your business event is over? We will be glad to take you to some of the best tourist destinations.
You don't have to plan your transportation because we will get everything done for you. Just don't forget to discuss your pick-up and drop-off locations with our staff and leave the rest to our amazing group transportation service.
We know the roads in Denver inside out; not to mention, we are equipped with GPS navigation, so no matter where you have to go, we will be able to transport you to the desired venue. The same applies to large groups.
Frequently Asked Questions
How do you proceed if a vehicle breaks down?
If there is some kind of vehicle issue during your corporate transportation, don't worry. We have stand-by vehicles and chauffeurs ready to take over at any moment. Our car service will not fail you.
What kind of vehicles do you provide?
We have mountain sedans, SUVs, mini buses, and vans ready to accommodate your specific transportation needs, whether you need corporate ground transportation or group transportation services for special occasions. They boast modern amenities. When you are discussing the details of your request with our team, we will determine the kind of cars you need. It does matter if you travel alone or in large groups
Will I be charged if my flight is delayed?
We make sure to track down your flight and arrival time so that we don't have to spend any extra time at the airport waiting for you. We do allocate a 30-minute buffer for delays and baggage claims. However, you should think about booking your slot for after you land.
What if I need to cancel my limousine car service?
If you cancel your corporate or group transportation services within 14 days prior to the event, a cancelation fee may apply.
Do you offer child safety seats?
Yes, we do. You should mention this during your conversation with our executive transportation team.
I lost something in one of your cars. How can I retrieve it?
We recommend you give us a call as soon as possible to let us know what items you lost. If we find your belongings, we can send them to you for a charge or you can come to our office to pick them up yourself. It is always a good idea to ensure you collect all your stuff before you get off the car. This way you can avoid such accidents.
Do you call your passengers when you arrive at the designated pick-up location?
Yes, we have a policy to call our clients when the vehicle is at the pick-up location. We do advise that you get ready to board the car at the time you booked. This way you can avoid getting charged for waiting times as your group transportation service begins.
Book our corporate event transportation services today!
Whether you are planning a special event or business meetings, you can count on us to make your arrival a memorable one.
Not only that, but we will take care of your corporate and executive transportation in a safe manner, offering the comfort that you deserve. We will treat you and your business partners like the VIPs that you are.
If you have any questions, get in touch with our 24-hour customer support team to learn more.