We service Denver, Vail, Aspen, Beaver Creek, Breckenridge, Keystone Colorado
Why Choose Our Service In Vail?
When it comes to airport transportation, transfers, scheduled shuttles and private car service, Snowflake Limousine should always be your first pick. We are a limousine company with a luxury fleet and a host of professional drivers ready to assist our clients with timely transportation and convenient schedules.
We understand just how important it is for our clients to rely on punctual transportation between the Colorado resorts and major airports like Eagle County regional airport. That is why we have tailored our airport shuttle service to be as accessible and convenient as possible.
Contact us today 970 670 6029 for more info on our service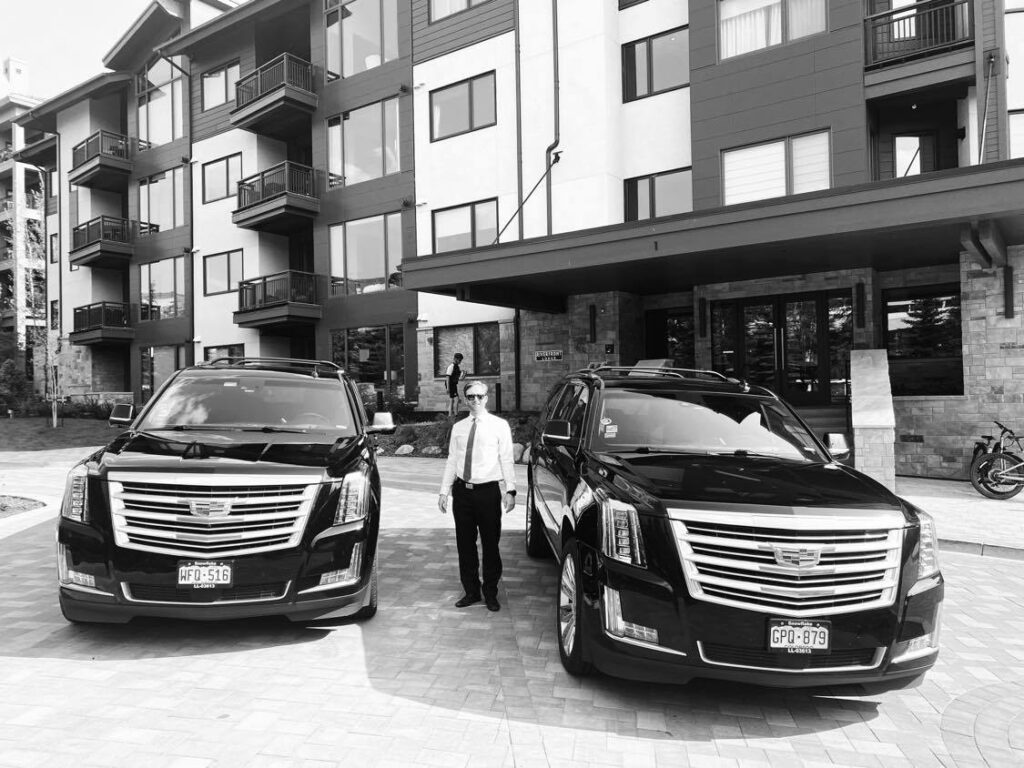 ride with snowflake limousine
Our company focuses solely on providing luxury mountain transportation. Punctual, stylish, comfortable, and secure, this is what our clients can experience with our airport transport services on every trip. 
Our chauffeurs only add up to a magnificent drive by providing everything you require and complying with your special requests that you can arrange through our bookings. Anything that we can do to improve your experience is worth it. Our trained personnel will provide five-star attention.
Tailored Airport Transport Services
At Snowflake Limousine, you will obtain nothing but prestige. Our airport shuttle service is easy to book and always efficient. We tailor every ride to match your needs.
Reserve your airport pick up or drop off to and from any selected destination in Denver, Vail, Aspen & Eagle with ease. We make sure to guarantee all of your requests when you book a personalized ride. You, family, workmates, couple, or any companion you will be traveling with are appointed a skilled and courteous driver and a grand and clean limousine. Your chauffeur will arrive on time to take you to the airport or destination safely and punctually on the reservation date.
Secure high-class airport transport and a fee through our 10% discount on round trip bookings made in advance. Call (970) 670-6029 for personalized assistance today!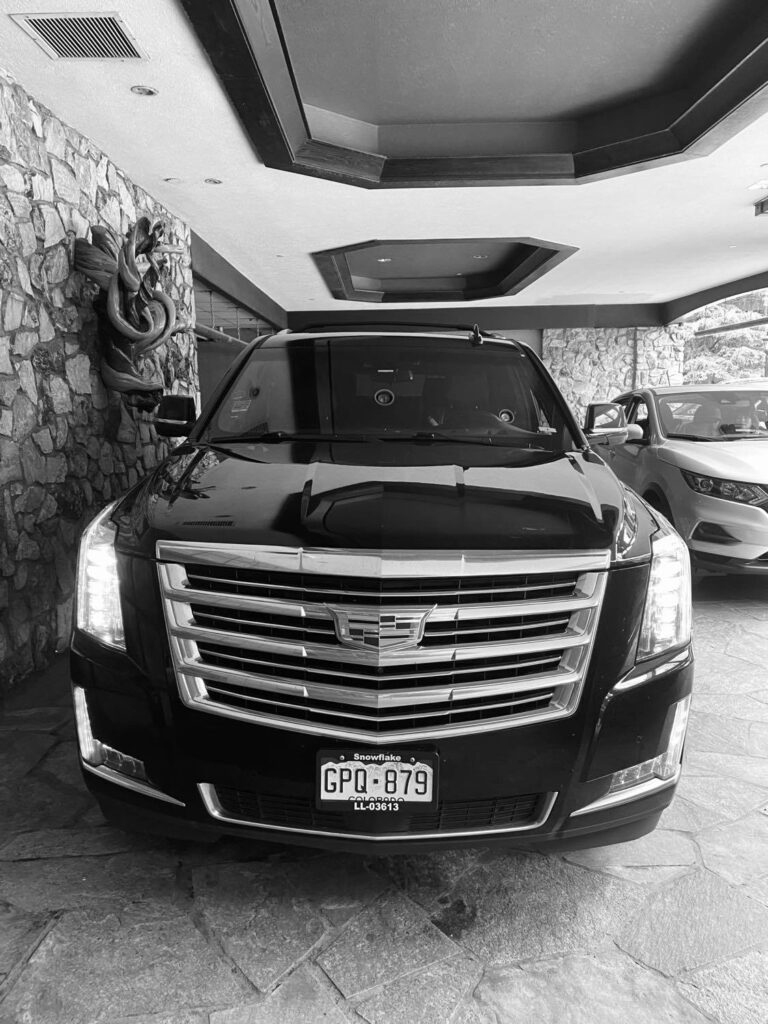 Denver International Airport

-

DEN
We offer pick ups and drop offs from Denver International Airport (DIA) to and from the most popular destinations in Denver. 
Limo and private transportation pick ups and drop offs are done at Level 5 WEST, Island 2. 

Denver to Vail limo - Prices from Denver International (DEN)
Snowflake Limousine provides the best limo service from Denver International Airport to Vail. Our business is dedicated to providing the greatest value and price for limo service from Denver to Vail.
We are constantly working to reduce the cost of our Denver airport to Vail limo service and ensure that our clients are getting the most value for their money. When you contact us for limo Denver to Vail, you will quickly discover that booking Vail airport shuttle is simple. We have what it takes to make your travel across Colorado more enjoyable.
Text your Name and Flight information to book – (970) 670-6029

Time: 2 – 3 Hours
Distance: 120 miles
Vehicle: Mountain Sedan
Vehicle: Cadillac Escalade Platinum
Vehicle: Mercedes Sprinter VAN
Passengers: 11
Rate: $650 – $750
Options:
Ski box

: by request only

Child Seats

: by request only 
Denver airport transportation – Denver airport limo service
Booking your service with Snowflake Limousine is guaranteed to save you stress and time getting to any major resort from Denver international airport. This means you can actually enjoy the better part of your vacation in Aspen, Breckenridge and Vail, instead of worrying about car service and mountain passes.
Transportation from Denver airport to Vail
Those landing at Denver airport and looking for private car service can now rely fully on Snowflake Limousine. Thanks to our Denver to Vail transportation service, clients can rely on getting to the best resorts in Vail Beaver Creek Aspen. If you're looking for a transport from Denver to Vail, just text us your flight information and we'll handle the rest.
Transportation from Denver airport to Breckenridge
Scheduled shuttles from Denver to Breckenridge are available, but there is also our luxury fleet at Snowflake Limousine. We can take any number of passengers from Denver to any point in Breckenridge in a speedy and efficient manner.
Transportation from Breckenridge to Denver airport
When you need to get from Breckenridge to Denver, Snowflake Limousine is the best company to contact for the job. We cover these and more areas in the Copper Mountain resorts with our fleet of luxury vehicles. Travel in style and comfort to Denver airport and Vail airport with us.
Transportation from Denver airport to beaver creek
Getting to Denver from Beaver Creek has never been easier now that you can contact Snowflake Limousine about it. With our private car service, you can rest easy about closing the distance between the airport and one of the best resorts around.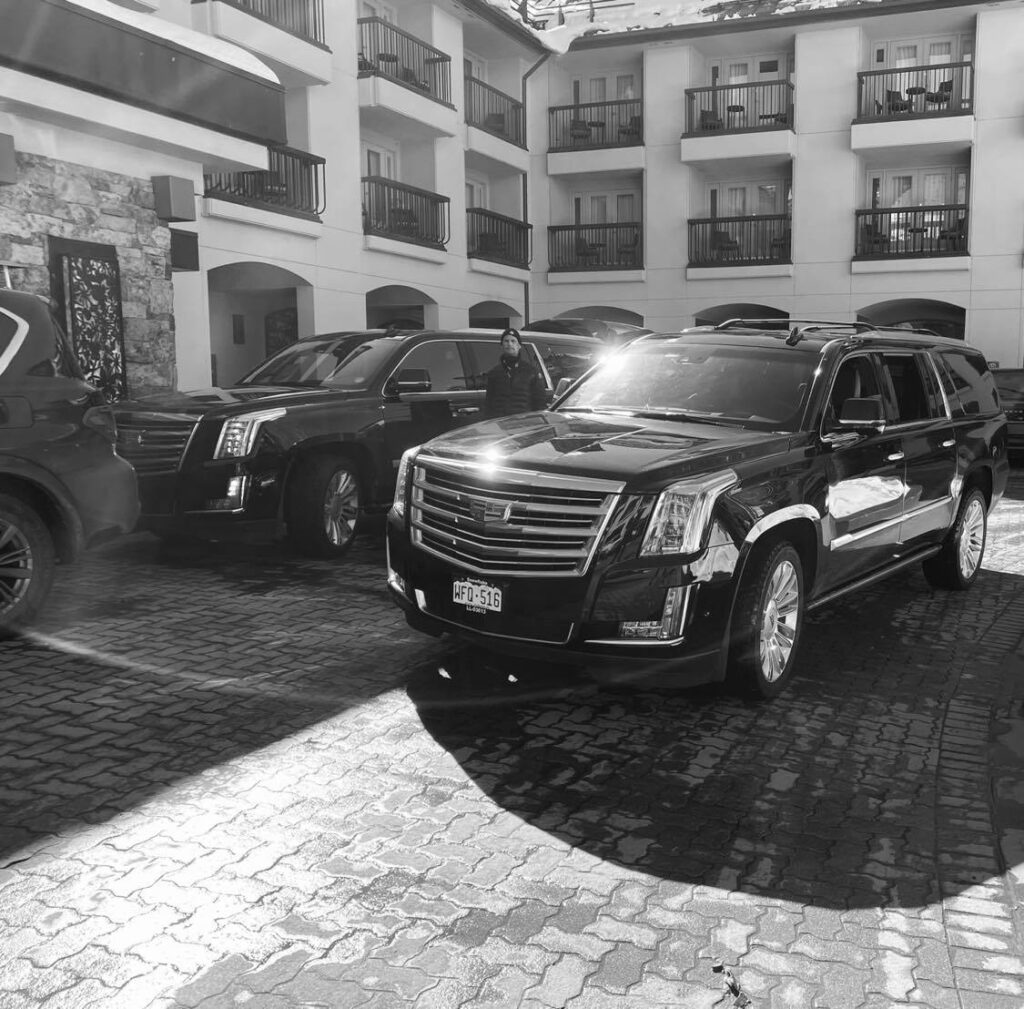 Eagle County regional airport

-

EGE
We offer pick ups and drop offs to and from Eagle County Regional airport (also known as the Vail airport) to the most popular destinations in Vail. Here's a list of some popular destinations:
EGE Airport transportation services
If there is one thing Vail is famous for, it is the many resort options and wonderful ski season. It goes without saying that a lot of people visit Vail for recreational purposes. And a lot of tourists and visitors prefer flying to Eagle County airport before heading to their chosen destination.
Snowflake Limousine is here to aid all of those who find themselves at Eagle airport and in need of transport to another area. We provide limo transport from Vail airport to any of the wonderful Colorado resorts in the area. For all those who are landing at Eagle airport and need to get to any Vail area, Snowflake Limousine has the best solution.
Our Vail limo service is highly-regarded in Vail and Beaver Creek for its punctuality, great value for the money and a much better alternative to any taxi service you can find in the area. Our clients can rely on private SUV and van service, as well as private travel to and from the best resorts in Vail.
Eagle airport to Vail transportation
Once ski season hits, Eagle airport gets busy with many skiers. Using Vail Valley jet center as their landing point, they head out to Beaver Creek resort and other destinations in Copper Mountain.
Eagle Vail airport transportation is a mission we take seriously at Snowflake Limousine. We know how eager Beaver Creek shuttles skiers can be to get to their destination and that is why we have tailored our private car service to their needs. We provide both private SUV and vans to transport our clients to their accommodations in Vail, Beaver Creek or other Colorado resorts.
Eagle Vail airport ground transportation
Eagle County airport is the closest airport to both Beaver Creek and Vail. As such, many holiday goers arrive at the airport before heading out to the resort they have chosen. One thing they all need to consider is how to get there. We have the perfect alternative to airport taxi services – our private services feature luxury SUVs that will take you where you need to be in no time.
We focus on the comfort of our clients because we know transport hurdles are the last thing they want during ski season. With competitive prices and a focus on customer satisfaction, we provide quality winter ski season experiences starting immediately at the airport.
Eagle Vail airport transportation
Eagle County regional airport is where many people land when they want to get to Vail or Beaver Creek. Our Vail Eagle airport transport service can help with that. Our Vail limo service is ready to take customers from Eagle Airport to Vail and Beaver Creek.
We are a recognized Eagle airport provider of private charters to Vail, Beaver Creek, Aspen and Breckenridge. We can pick up our clients immediately after one of the direct flights to Vail airport lands and get them to their resort in no time.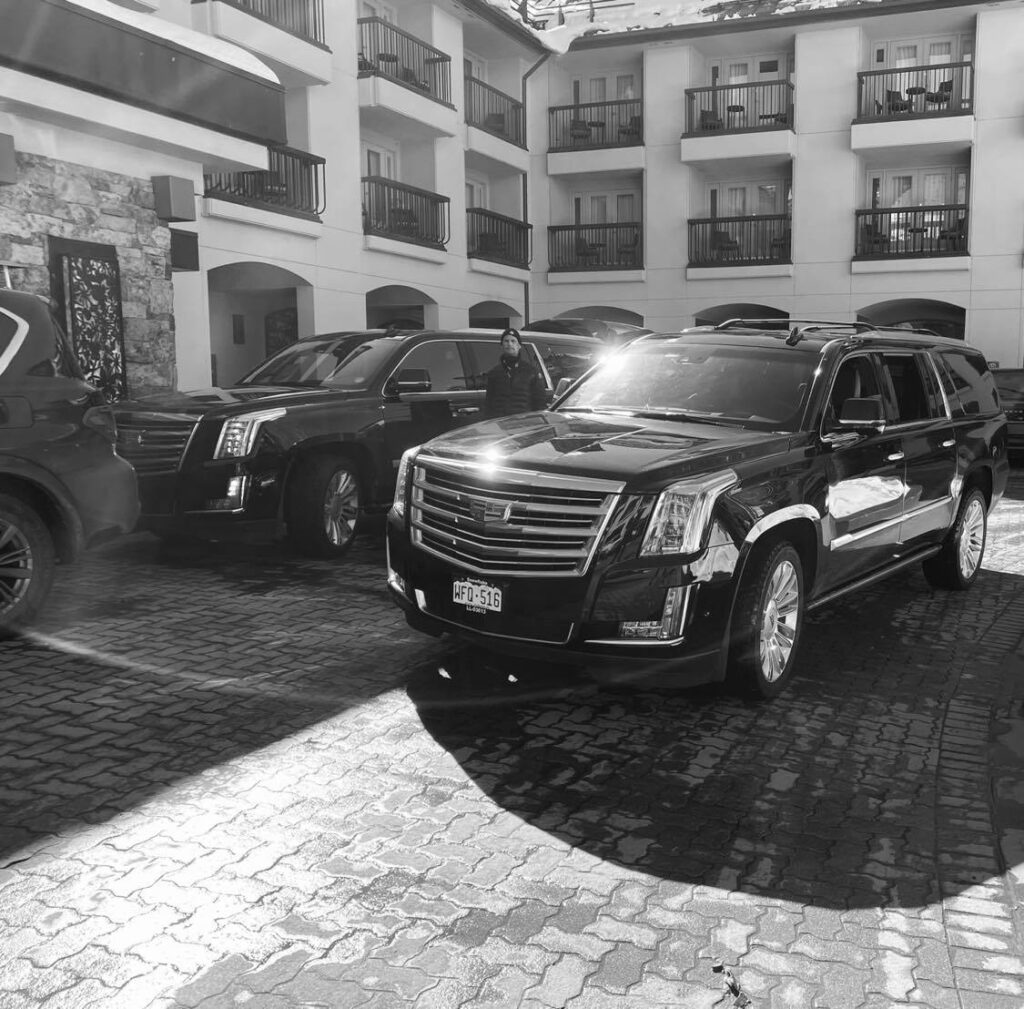 Vail airport transportation
For all those looking for Vail airport shuttle or a way to get from Eagle airport to Vail or Aspen, Snowflake Limousine has the best luxury car service that you can always rely on. Our company runs an efficient service between Vail airport and any major resort in the area.
Vail to Denver international airport
Snowflake Limousine provides efficient Vail transportation service to Denver. If your vacation has come to an end and you are looking to get to Denver from Vail, we have the right luxury car service for you. With our efficient ege transportation service, we can help you have the best vacation you can hope for.
We provide the best airport transportation in colorado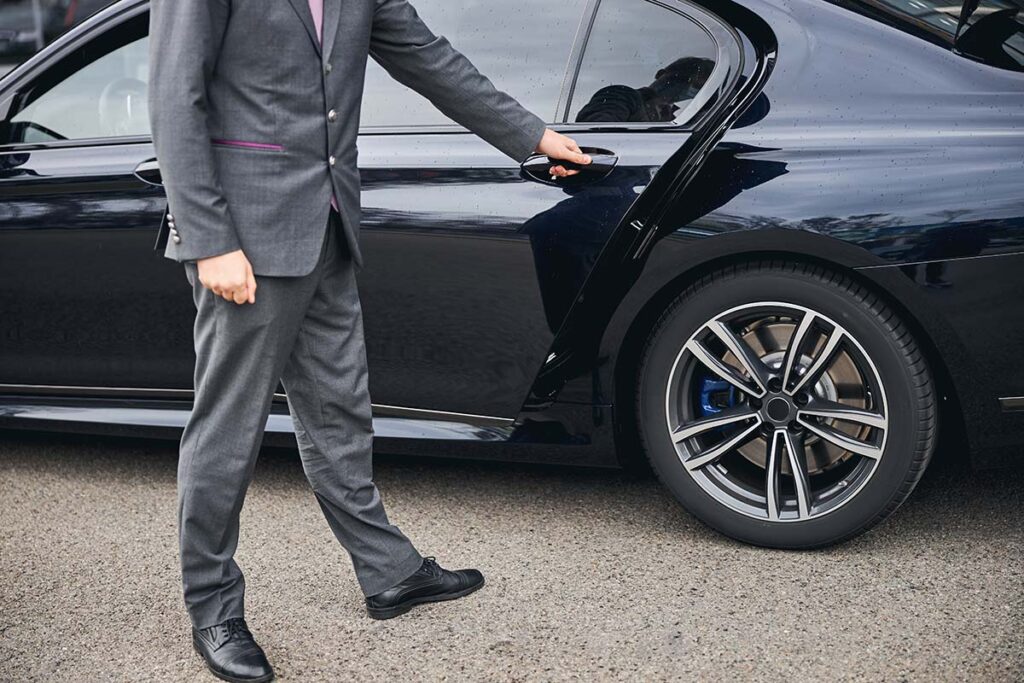 Vail Limo Private airport transportation Services 
At Snowflake Limousine we are always at work to improve our fleet and transportation service. We also put great focus on adding the best value for the price and keeping the costs down. That is why our clients can expect professional and quick ride with fine limousines at the most competitive rates.
We have set a high professional standard and take pride in the quality of the Vail transportation options we provide. Whether it is Vail airport transportation or shuttle service to Denver international airport, you can expect top private airport transportation at the best price in Colorado.
Vail Airport Limo – Prices from Eagle County Airport (EGE)
When it comes to Vail transportation alternatives, our firm has what it takes to give the best service. We have invested in punctuality to provide you with the best Eagle airport transportation service possible.
Our services include Eagle airport and Denver airport transportation for those who have decided to visit Colorado. The excellent value of our Vail limo services is detailed below.
Text your Name and Flight information to book (970) 670-6029

Time: 40 min
Distance: 40 miles
Vehicle: Mountain Sedan
Vehicle: Cadillac Escalade Platinum
Vehicle: Mercedes Sprinter VAN
Passengers: 11

Rate: $325 – $400
Options:
Ski box

: by request only

Child Seats

: by request only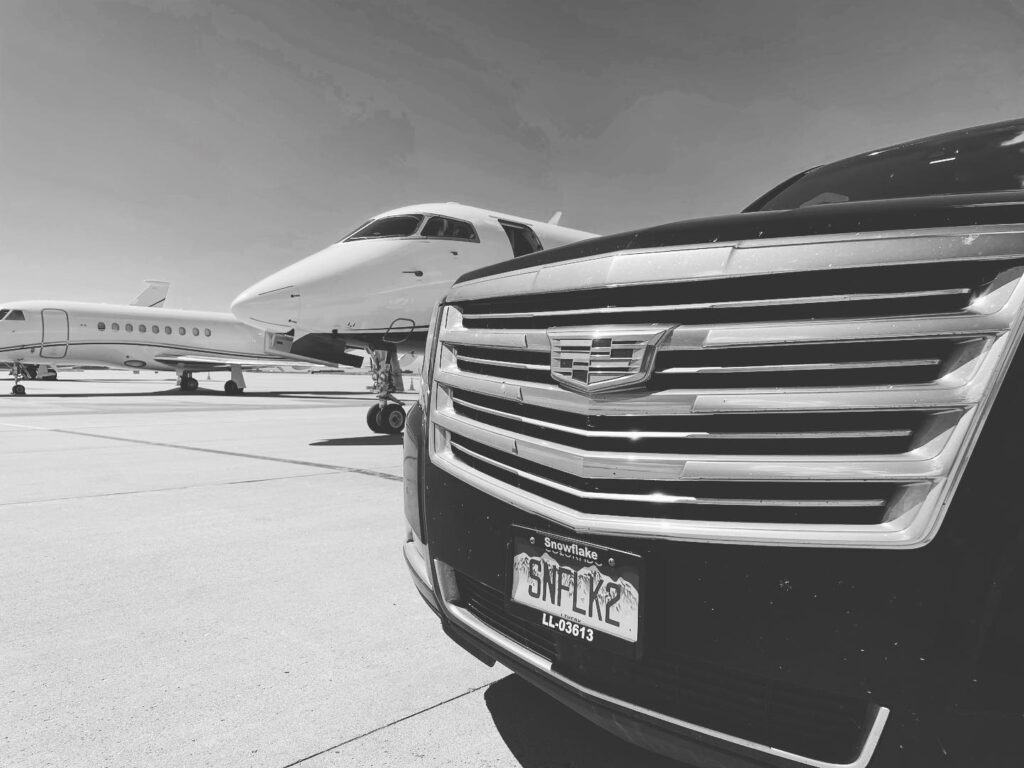 Aspen airport transportation
Aspen is without a doubt one of the most beautiful resorts in the Rocky Mountains. That is why it is important to know you can rely on efficient transportation services to and from it the nearest airport. If you are landing at Eagle County airport, or perhaps need to get to Vail airport, our limo service is the best pick for the task. Our limo service is efficient and trustworthy.
Beaver Creek airport transportation
Getting to or from Vail airport to Beaver Creek is now super-easy when you have Snowflake Limousine to back you up with car service. We provide private shuttles throughout winter ski season and beyond to Vail Eagle County airport. Snowflake Limousine is ready to help you take the distance between Vail and Beaver Creek in the comfort of our luxury vehicles, not worrying about traffic or delays. With our Vail Beaver Creek service, you will always be where you want to be at the right time.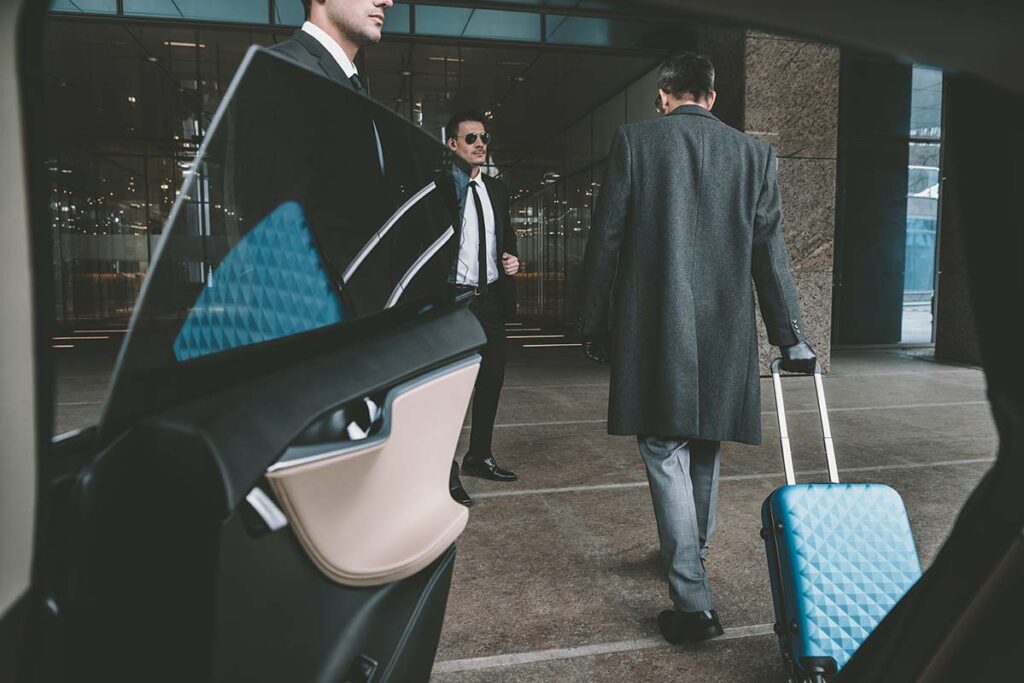 Frequently Asked Questions
How do I get from Vail to airport?
Eagle Regional airport is just 30 miles west of Vail and a 40-min drive with airport shuttles or private services. We offer private charters directly to your Vail-based accommodations from Eagle airport.
Can you Uber from Vail airport?
Uber and Lyft are currently not available at Eagle County airport. Eagle Airport and Uber have not agreed on an airport tax fee and therefore the Eagle County regional airport is a blackout zone for the Uber service. Arrivals at Eagle airport should instead check out private SUV or private car options for ground transportation.
Taxi service like Uber is available in Vail Valley. Some hotels even have free shuttles within a short distance. However, Vail airport and Uber have not agreed on an airport tax fee, so the Vail Eagle County airport is a blackout zone for the service. In any case, Uber is widely available in Vail.
Does Vail have a shuttle service?
There is a shared airport shuttle from Vail airport starting every hour or so with other passengers on the shuttle. Perhaps a more convenient alternative is private shuttles that let you choose the pick-up time and can then drop you off anywhere in Vail. There are also Denver airport shuttles for the more budget-conscious travellers with many airport shuttle service providers in the area.
We Provide the Best private airport transportation and shuttle service in colorado