If you are looking for reliable keystone transportation services, we got you covered at Snowflake Limousine. We are a limousine company that provides luxury transportation for groups of all sizes. We treat all of our clients as VIPs with our ground transportation service.
We take the hassle of moving between Denver International airport to Keystone resort and make your trip as pleasant as it can be. You can leave all of the fine details to us and focus on your vacation and the fun activities you can do here. 
We have the experience to tailor a service around shared shuttles, kids on board, luggage transportation and more. When you put your trust in us, you will find your experience to be more than gratifying.
Give us a call today (970-670-6029) for more info!
We provide the best private transportation in Keystone colorado
Why choose our luxury shuttle limo service in Keystone?
Always punctual and efficient airport transfer

Stress-free transport after a long flight

Kids and pet-friendly service

Not having to deal with traffic
Access to all of the Keystone locations of interest

Well-trained drivers

A comfortable luxury car for every client's need

The effortless and speedy booking process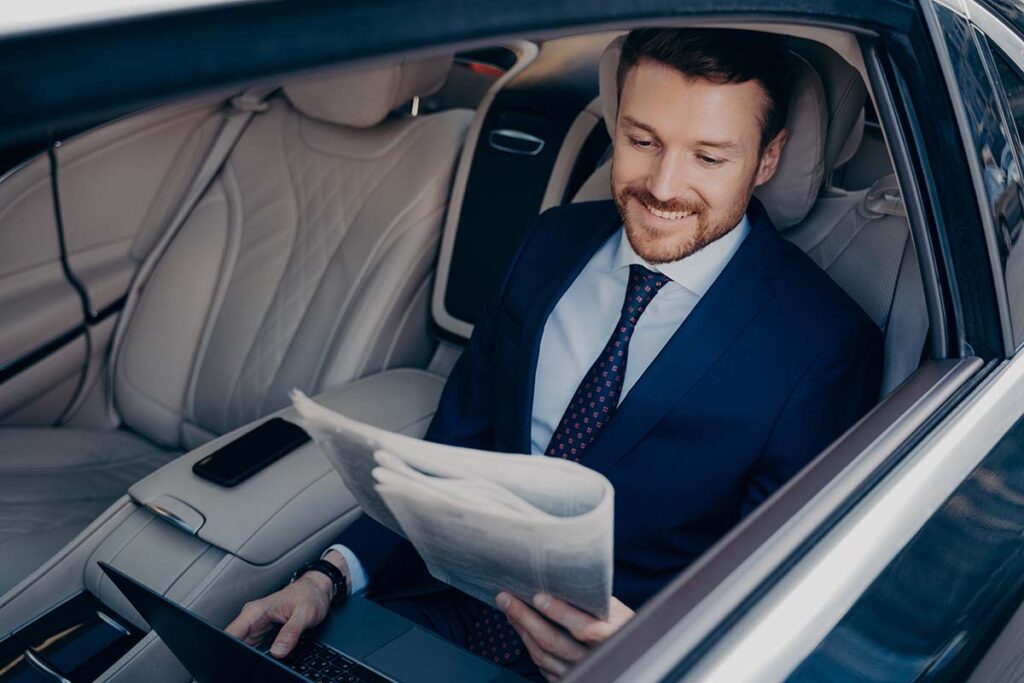 What our limo service is all about
For all those landing at Denver Airport or Eagle County Regional Airport with the idea to reach Keystone for some vacation fun, there is just one thing to arrange – transportation. This is where Snowflake Limousine enters the scene.
We cover the entire Keystone resort area, including all of its three peaks – North Peak, Dercum Mountain and the Outback. We can provide a limo to wait at the airport or downtown Denver and take your group and your luggage directly to one of Keystone's many locations for skiing and snowboarding.
Whether you are alone and just getting off your flight at the airport or with your whole family, Snowflake Limousine has the right service for you. We can pick you up straight from the airport, with all your equipment and head for the mountains. Regardless of where you have booked your hotel or lodging, we can take you there in no time. We can even take you to Breckenridge if that is where you are staying!
Private shuttles and Limo Services in Keystone
Do you require transportation to your lodging or hotel located outside of Denver or door-to-door transportation from one area around Keystone to another? Do you wish to move swiftly without a single worry about traffic, road conditions and other drivers on the road? We have what it takes to make your stay in the mountains around Keystone that much more pleasant.
We keep a fleet of private limos, cars and other vehicles in top condition. This means that we can offer a ride to and from Denver International Airport to our clients coming to visit Keystone, Colorado.
Our company provides solid private transportation solutions and airport shuttle services in Colorado and Keystone in particular. We can pick up clients from Denver airport and drop them off at any door in the resort.
Denver International Airport to Keystone
When you first get off your flight at Denver Airport, you still need to find a way to get west to Keystone. This may not be as easy as it sounds, especially if you have decided to leave the car behind on your ski trip. Navigating snowy roads can be a challenge for most drivers. Considering Keystone is located some hour and a half drive west of Denver, perhaps it is best to find an alternative means of transport.
At Snowflake Limousine we have the means to pick you up from the Denver Airport and drop you off at the door of your hotel in Keystone or the surrounding areas. We have great knowledge of the resort and lodging options around, so finding the best route from the airport in Denver is a peace of cake for us. We have established an effective airport shuttle service from Denver airport to almost any area east in Keystone.
Instead of worrying about traffic and finding the right car service, you can rest easy and go with our shuttle service at Snowflake Limousine. We can pick you up from the door of your hotel and drop you off at any point in the Keystone resort area.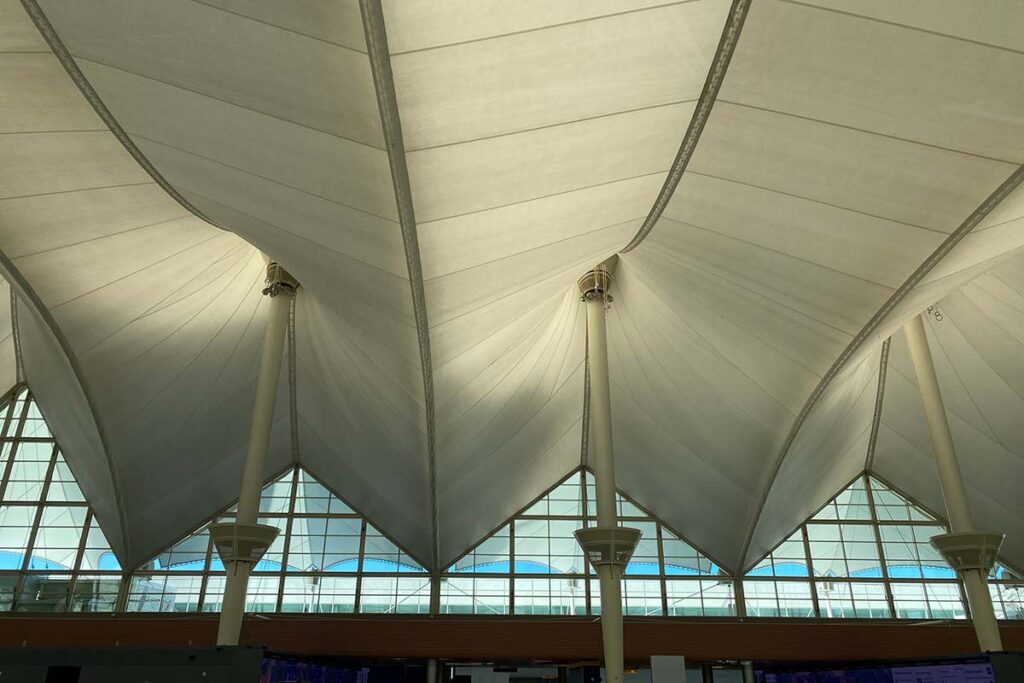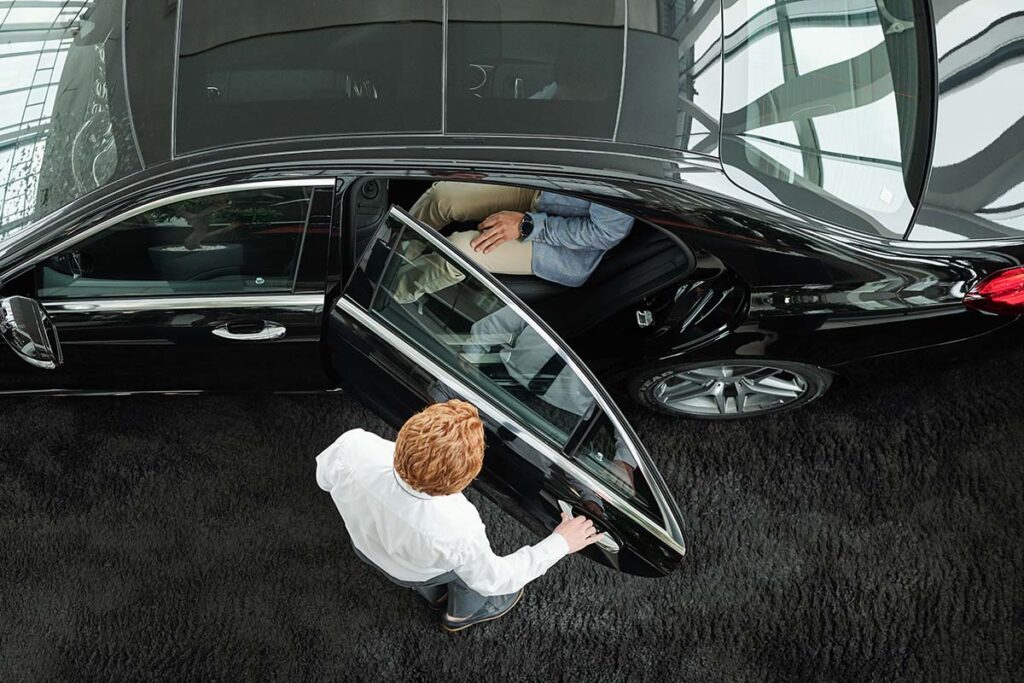 Key features of our Keystone shuttle ride
We are familiar with the feeling of exhaustion landing at Denver Airport after a long flight and having to organise transport to Keystone. That is why we have established shuttle services west to the mountains, to make your trip as hassle-free as possible.
Thanks to our transportation services, you can relax and enjoy the scenic route as we get you closer to the resort. You can book our service and we will wait for you exactly where you need to in Denver and then take you where you need to be in Keystone.
We offer a fleet of luxury transport options that make the ride to Keystone feel like leisure time, instead of stress. You will not worry about the traffic or the distance, as we will make it as pleasurable as possible. Our door-to-door private shuttles are designed to make your stay in Keystone easier and more pleasant.
We cover every notable area in Colorado, including Keystone and Denver Airport. We can pick you up where you want us and drop you off at the door of your accommodation. Just kick back and let us handle all of the transport specifics, while you focus on your good time in the area of Keystone and all its wonders.
Learn more about the Keystone resort
Keystone Resort is part of Summit County, Colorado. It is located west of Denver, a fairly short drive away from the airport and is part of the White River National Forest. It holds the reputation of a laid-back playground in the mountains fit for all groups.
Keystone is the largest area in Summit County for skiing. Spread across its three peaks are more than 3,000 acres of skiing base areas ranging from gentle slopes to steep bumps. It also features the A51 Terrain Park, an award-winning summit stage that draws the attention of ski and snowboard fans from across the country.
With year-round activities, such as mountain biking, accessed hiking trails, summer weddings, golf courses, fishing, skiing and snowboarding, Keystone offers a one-of-a-kind experience. There are many famous ski bases, including River Run Village with easy ground transportation options and shared shuttles. Keystone has many night skiing areas and is the sole only night resort around, with shuttle services available to make getting to the pistes as easy as possible.
Kyestone Limo Services Prices
Time: 2 hours
Distance: 80 miles
Vehicle: Mountain Sedan
Passengers: 2
Rate: $500
Vehicle: Cadillac Escalade Platinum
Passengers: 6
Rate: $550
Vehicle: Mercedes Sprinter VAN
Passengers: 11
Rate: $600 – $800

Ski box: by request only
Child Seats: by request only 
Text your Name and Flight information to book
(970) 670-6029
How is the drive from Denver to Keystone?
It is almost impossible to lose your way from Denver airport to Keystone. The driving distance is 71 miles and it takes about an hour and a half to get there. The I-70 W interstate highway provides a scenic route by car or shuttle service.
How far is Keystone from DIA?
The distance between the Keystone resort and Denver international airport is 71.37 miles in the northeast direction. The road distance is 93.7 miles by car on the I-70 W route. It takes about 1 hour and 30 minutes of driving to get from the airport to the Keystone area.
We Provide The Best Limo Service In Keystone Colorado