Limo Service - Beaver Creek Transportation
Once you set foot at the Denver International Airport, you can use different modes of public transport to get to Beaver Creek or any other place you want. However, hiring private transportation will give you the most relaxing and stress-free journey you'll ever experience in your life.
Snowflake Limousine is at your disposal should you need such a service. We provide limousines and private shuttles to accommodate skiers, small families and guests, as well as big groups of people.
If you are wondering whether Beaver Creek or Vail is better, you should definitely check them out to compare. Thanks to our outstanding limo service covering both destinations, you don't have to worry about the transportation part and can focus on your vacation instead.
Get in touch with us now – 970.670.6029
We provide the best private transportation in colorado
Why Hire Our Limousine Service?
Reliable Transportation to Beaver Creek Village, Bachelor Gulch Resorts, Denver Airport, Eagle County Airport, and skiing resort destinations
As we pick you up from the Denver Airport or the Eagle Airport, you can expect us to provide:
24/7 service in Beaver Creek and nearby areas

Opportunity to travel on your schedule

Flat rates (no matter how many passengers you come with, the cost for our shuttles stays the same)

Affordable Beaver Creek shuttle

Door-to-door transportation between properties and lodges in town

Optimized travel time to Beaver Creek from Denver

Real-time arrival information

Lots of space for your luggage in our Beaver Creek shuttle
Our dispatch can guide you through whatever winter road conditions there are in town currently. All our drivers know Beaver Creek Village and the nearby areas inside out. They are familiar with the traffic patterns in the area and are capable of assessing possible congestion and delays. This means that they can easily drive you to the closest airport in no time.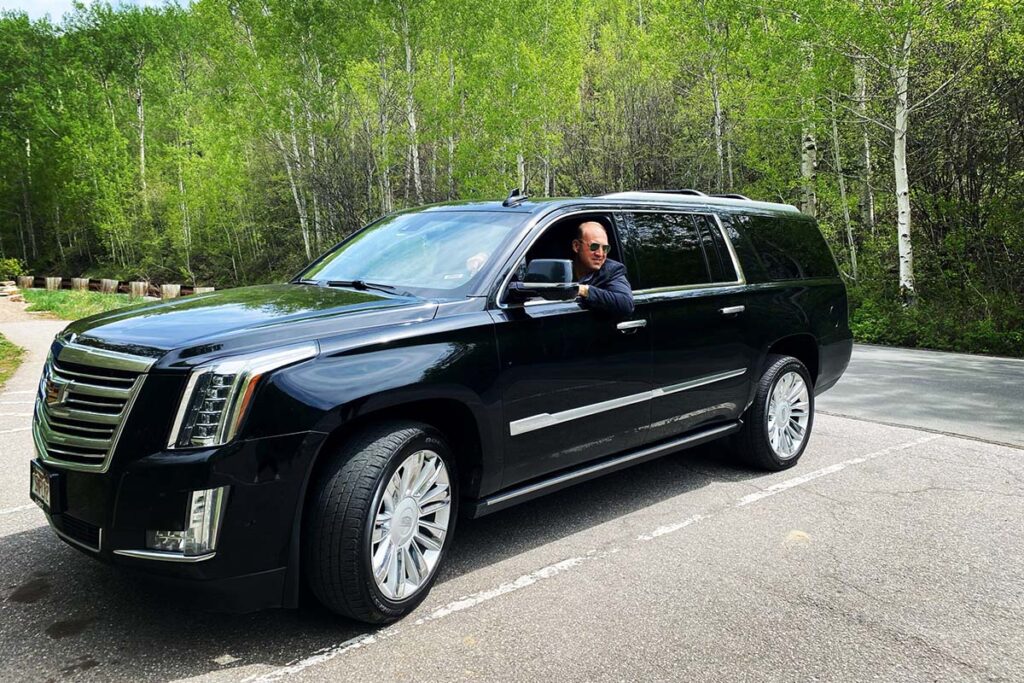 Beaver Creek Limo
Sit back, relax, and let us handle your transportation to and from Beaver Creek, Colorado. Your travel needs will be attended to by pros. This means you don't have to worry if your vehicle is suitable for mountain terrains or whether you are equipped with the right snow tires.
During your journey with us, you can catch up on recent news, listen to music, or even do some work as our drivers are taking you to your luxury hotel or desired destination. Our vehicles are equipped with free Wi-Fi, Bluetooth Stereo, TV for DVD & Media, and complimentary granola bars to make your ride more comfortable. You choose how your time is spent.
The best part is, there is plenty of legroom and luggage room for your skiing gear and other stuff. You and your family, guests, or group of travelers will be comfortable for the duration of the trip.
Beaver Creek Airport Transportation
If you need to get to the Beaver Creek airport in style, our limo services can make your trip unforgettable. But our EGE to Beaver Creek transportation service is not limited to limos. We also offer shuttles for groups throughout Eagle County, Beaver Creek, Eagle-Vail, Eagle Airport, etc. Thus, if you have friends or business partners that need to be taken to or from the airport, give us a try.
We will go above and beyond to make your transportation from Eagle Vail airport to Beaver Creek stress and hassle-free. You don't have to worry about getting there on time or looking for directions. Our experienced drivers are used to driving in all types of mountainous conditions and will take care of it for you.
What is more, we provide top quality DIA to Beaver Creek transportation that is convenient, timely, and fast. Whatever destination you need to get to, you can count on us. We will wait for you at the Denver International Airport with our high-quality vehicles, ready to drive you to any place in the area you need to go at affordable prices.
Transportation from Denver Airport to Beaver Creek
Thanks to our Denver to Beaver Creek shuttle, you can rest assured your trip from one location to another within this area will be an enjoyable one. We offer private transportation from Denver to Beaver Creek village to single persons and large groups of people.
Our cars and shuttles are clean, comfortable, and luxurious. Equipped with summer and winter tires, every van can be used throughout the year as soon as it is needed. We take care of your trip and make your safety our top priority.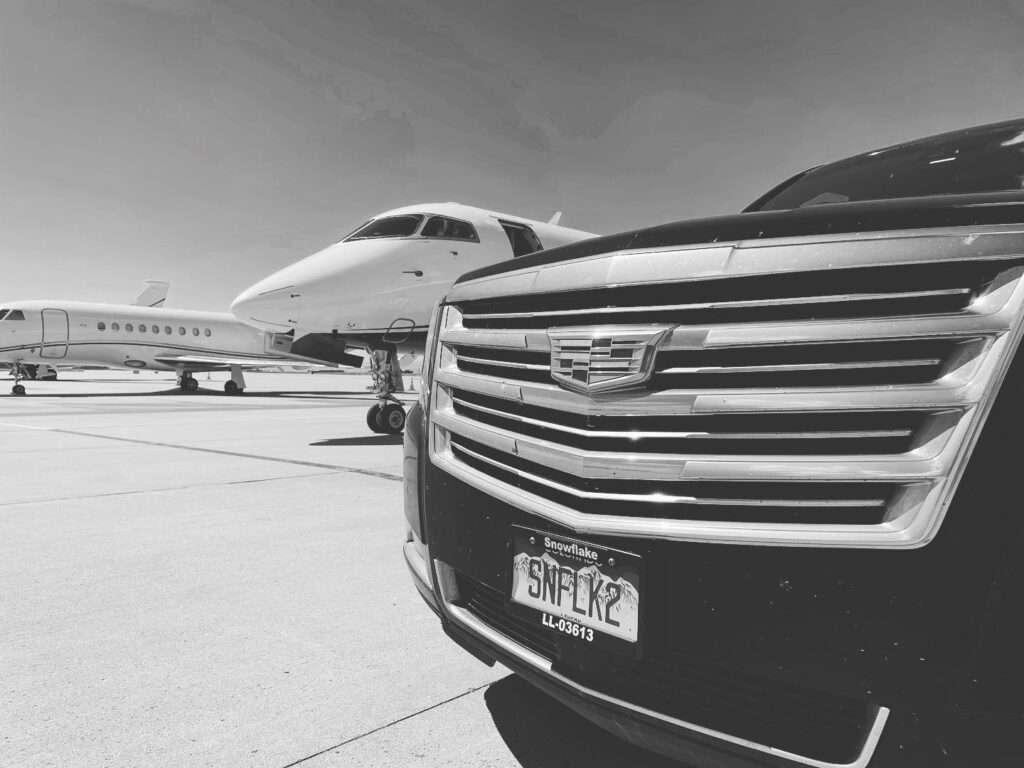 Beaver Creek to Vail Shuttle
We strive to meet your needs and expectations in the best possible way. Rest assured we will provide quality, professionalism, and discretion. For your convenience, our customer service is available around the clock. It's easy to hire one of our luxury vehicles. Just give us a call and let us know about the time and location of your service.
On the scheduled day, we will send a chauffeur your way, whether to Eagle Airport, Denver Airport, or any other pickup point. We will communicate with you via text message to ensure we are there on time.
Beaver Creek to Vail Transportation
Our well-developed Vail transportation leaves you with nothing to think about, ride-wise. As you demand, we will take you to one of the largest ski resorts on a global scale: Vail Ski Resort. This place boasts deep ski slopes in the Rocky Mountains, as well as fine restaurants and extravagant shops for an amazing skiing experience.
You and your fellow skiers will be impressed with our luxury van and car options. If your visit is business related, we will drive you to all the locations you need, no questions asked. You can expect discretion on our part.
Frequently Asked Questions
Can I move my reservation to a later date?
Of course. If you need to change your reservation, please speak to our customer support at least 24 hours ahead of time.
How do I get from Beaver Creek to the airport?
Beaver Creek offers various transportation modes to avail of, including taxis, bus lines, and airport shuttles. For the best experience, make sure to hire a private transportation company where you get to select the type of vehicle and plenty of other things. They can come to the airport to pick you up on schedule and then take you to your hotel, and vice versa.
Is there a shuttle between Vail and Beaver Creek Village?
There is a public bus service to and from Vail, Avon, Beaver Creek, Bachelor Gulch Resorts, and Edwards. There also are private transportation services, including private charters.
Is there a shuttle from Avon to Beaver Creek Village?
Yes, there is a complimentary bus service across Avon that goes to Beaver Creek Elk Lot, Bear Lot, and the Covered Bridge.
Is there a shuttle from Denver International Airport to ski resorts?
There are private shuttles from Denver Airport to ski resorts in the area. Tucked away in the Rocky Mountains, Beaver Creek is a popular ski resort.
How far apart are Beaver Creek and Vail?
The distance between Beaver Creek and Vail is about 13 miles. Depending on the mode of transport you pick and the condition of the mountain roads, it might take you 20 minutes to get from Beaver Creek to vail, and the other way around.
How do you get around Vail without a car?
Public transportation remains the most affordable means of transportation throughout Vail. The village has its own shuttle service. Yet, if you are looking for a more sophisticated experience, you can book a private service.
Is there Denver to Beaver Creek shuttle?
A private airport shuttle service is available from Denver Airport to other locations. Door-to-door rides are possible.
Is there Uber in Beaver Creek Colorado?
Yes, there is. Upon your arrival at Beaver Creek or Denver Airport, you can search for a ride with Uber.
Do you need a car for Beaver Creek, Colorado?
It depends. If you like to explore Colorado in and out, it's best to get a rental car because it offers more convenience and flexibility. But if you plan to stay within Beaver Creek, Colorado, you will be better off with an airport shuttle service. You should also think about a private car service.
How much does it cost to shuttle from Denver to Vail Valley?
The price for a private airport shuttle from Denver to Vail and Vail Valley depends on the company, the amenities, the number of people and other factors. It's best to call us for an exact quote and we'll try to give you the best price possible.
Where do you fly into to get to Beaver Creek, Colorado?
People usually go to the Eagle Regional Airport or DIA.
How far is Eagle County Regional Airport from Beaver Creek?
Beaver Creek resort, Colorado is located some 30 minutes west of Eagle County Regional Airport but a lot of people choose to fly into the Denver Airport since it offers a bigger variety of flight options than Eagle Airport. Denver Airport is situated two hours from Beaver Creek but with our great service, you will be wherever you need to be before you know it.
Which highway takes drivers from Denver to Beaver Creek?
I-70 is the highway that connects Denver to Beaver Creek. Mind you that it can be affected by rock slides, avalanches, traffic, and weather.
Where can I park at Vail for free?
You can park at Vail Village and Lionshead Parking Structures (free upon entry after 3 p.m. until 3 a.m.).
Get your hands on our private airport transportation services today
As you arrive at the Denver International Airport, Colorado, you don't have to be overwhelmed with the choice of transportation services. Take advantage of our private airport transportation offer to ensure a relaxing journey filled with lots of good moments. We specialize in Denver-to-Vail transportation and Eagle-Vail transportation.
Call now and arrange for a service! 970.670.6029