Snowflake Limousine provides private transportation service to Vail, Aspen, and Beaver Creek, to and from Denver airport or Eagle airport. We save our clients valuable time with reliable transportation with our luxury vehicles. Our company is the best option for Vail airport luxury transportation in Denver Colorado.
Contact 970 670 6029 for more information on our Vail services!
We provide the best private transportation in Vail, colorado
Why Choose Our Service In Vail?
Travel with unparalleled style to and from Vail airport

Get to your destination safely with the comfort of our black car service
Vail airport transportation services at the best price

Professional attitude and client-oriented approach
Easy to book limo services with a guarantee for an amazing experience

Always available eagle Vail airport transportation service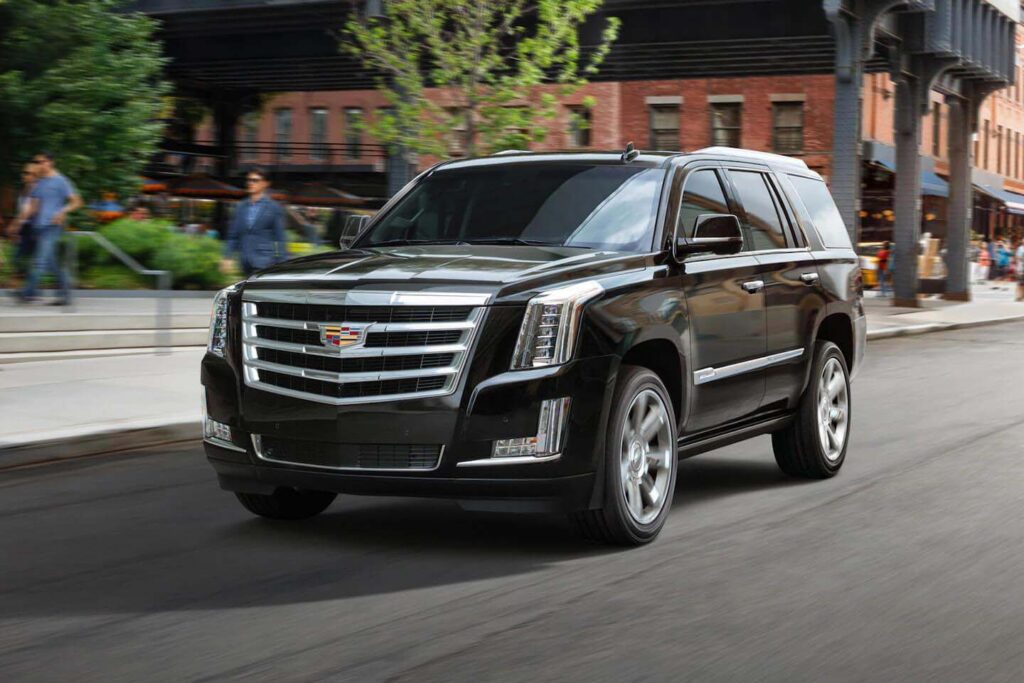 What our limo service is all about
We are a premier luxury transportation car service operating in Colorado year-round. We can meet our clients at Vail Valley Jet Center or Denver international airport and then provide shuttle service and airport transfers to Vail, Beaver Creek, and Aspen.
Our luxury transportation service caters to arrivals at Denver and Vail airport who need to get to some of the surrounding areas in a quick and reliable fashion. We are the leading provider of Vail limo and Denver to beaver creek services with a fleet of vehicles that cater to the most exquisite needs.
Our executive vans and cars are affordable and can take care of your Vail transportation needs with ease. When you book our limousine, you get the option for rooftop cargo boxes and can also make ski equipment arrangements with us.
Our professional drivers are well-trained to provide the best car service in the areas of Vail beaver creek aspen and any other town in the area. Whether it is a concert at Red Rocks, or a ski vacation in one of the beautiful areas around Denver airport, Snowflake Limousine has got your back.
Our company is also great to consider for any sort of special events you have in mind because we have a car for any special occasion. Whether it is a corporate event, private car service or transportation to a wedding venue, we are your best bet. Our service is client-oriented and guarantees to help you get to your destination in style.
Vail transportation service
Our Vail limo service is a reliable and affordable pick when you need to get to surrounding areas like Aspen, Red Rocks, Eagle-Vail, Eagle county regional airport, and beaver creek. Whether it is business or pleasure, you may find yourself landing at Eagle County regional airport. To save yourself some time, you will do well to consider our Vail airport shuttle. Our service links both Eagle County regional airport and Vail valley jet center.
Our priority is to get you to and from Eagle airport safely and provide you with the best service for the job. Not only can you rely on punctual transportation, but also ride in the comfort of one of our cars and enjoy beautiful Vail.
We have the most excellent service from Denver to Vail, Denver to beaver creek, or any other neighboring area. Our company has an impeccable reputation and the most excellent Vail transportation service in the area.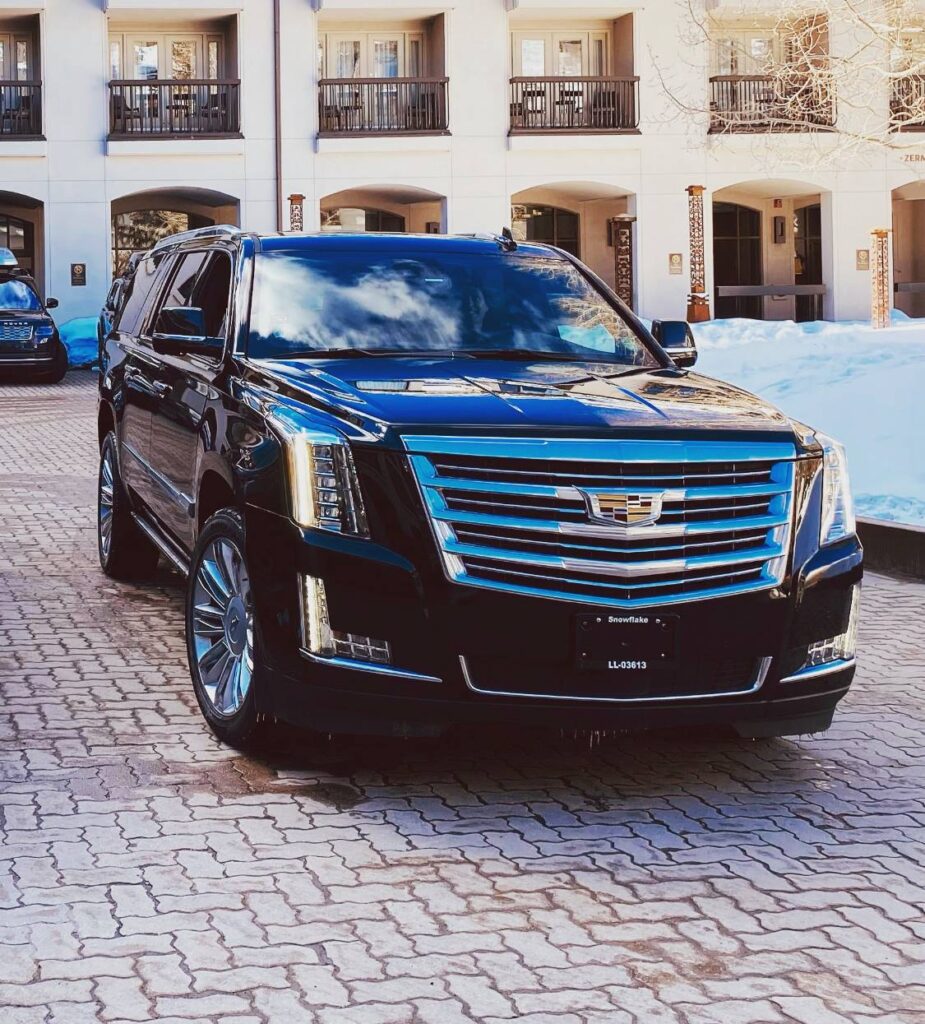 Vail Limo Private airport transportation Services Prices
At Snowflake Limousine we are always at work to improve our fleet and transportation service. We also put great focus on adding the best value for the price and keeping the costs down. That is why our clients can expect professional and quick ride with fine limousines at the most competitive rates.
We have set a high professional standard and take pride in the quality of the Vail transportation options we provide. Whether it is Vail airport transportation or shuttle service to Denver international airport, you can expect top private airport transportation at the best price in Colorado.
Vail Airport Limo – Prices from Eagle County Airport (EGE)
As far as Vail transportation options are concerned, our company has what it takes to provide the best service. We have invested in punctuality for the best Eagle airport transportation experience you can get.
Our services extend to cover Eagle airport and Denver airport transportation needs for all that have decided to spend time in Colorado. Below you will find the great value of our Vail limo services.
Text your Name and Flight information to book (970) 670-6029

Time: 40 min
Distance: 40 miles
Vehicle: Mountain Sedan
Passengers: 2

Rate: $225 – 275
Vehicle: Cadillac Escalade Platinum
Passengers: 6

Rate: $250 – 300
Vehicle: Mercedes Sprinter VAN
Passengers: 11

Rate: $325 – $475
Options:
Ski box

: by request only

Child Seats

: by request only 
Vail to Denver private transportation / Denver to Vail private Shuttle
Getting between Vail and Denver has never been easier with Snowflake Limousine service around. Our private transportation company provides a large range of limousines for any occasion. Whether you need to get to Vail as the end point of your vacation or perhaps heading back home from the area to Denver international airport, we are the most reliable transportation solution you will find.
Vail transportation is our specialty and we are proud to be able to provide the best service in the area. With our Vail limo service at your disposal, you can stop worrying about getting to your destination and leave that to us. We can arrange any aspect of it and get you from Vail to Denver or Denver to Vail in no time.
Transportation from Denver airport to Vail CO
Those arriving in Denver can take advantage of our fleet of vehicles for Denver airport transportation needs. We have sedans, SUVs, and vans to get themselves into any neighboring town or vacation destination – Aspen, Beaver creek area, Red Rocks or Vail.
Our Denver airport limo service is a reliable and affordable way to travel without any delay and in the comfort of a luxury car. Our private transportation service can take care of all of the small details, such as getting your travel luggage and company with you. Whether you are visiting Vail on a vacation or perhaps it is a business trip, you will want to arrange transportation from Denver international airport with the aid of our company.
Our limo service from Denver airport to Vail is perhaps our most popular one and for a good reason. We have taken the time to improve every aspect of it, from price to customer experience.
Denver to Vail limo - Prices from Denver International (DEN)
If you are looking for the best limo service from Denver airport to Vail, look no further than Snowflake Limousine. Our company is focused on providing the best value and price for limo service from Denver to Vail.
We make constant efforts to improve the affordability of our Denver airport to Vail limo and ensure that our clients are getting the best value for their money. As you contact us for limo Denver to Vail, you will find out quickly that it is easy to book Vail airport shuttle. Our company has what it takes to make your trip around Colorado more pleasant.
Text your Name and Flight information to book – (970) 670-6029

Time: 2 – 3 Hours
Distance: 120 miles
Vehicle: Mountain Sedan
Passengers: 2

Rate: $450 -575
Vehicle: Cadillac Escalade Platinum
Passengers: 6

Rate: $550 – 700
Vehicle: Mercedes Sprinter VAN
Passengers: 11
Rate: $900 – $1050
Options:
Ski box

: by request only

Child Seats

: by request only